Finally, my VMworld 2020 Backpack has arrived! :-)
There were some issues with customs, but everything was resolved and today courier from UPS called me and shipped me a box with a nice backpack.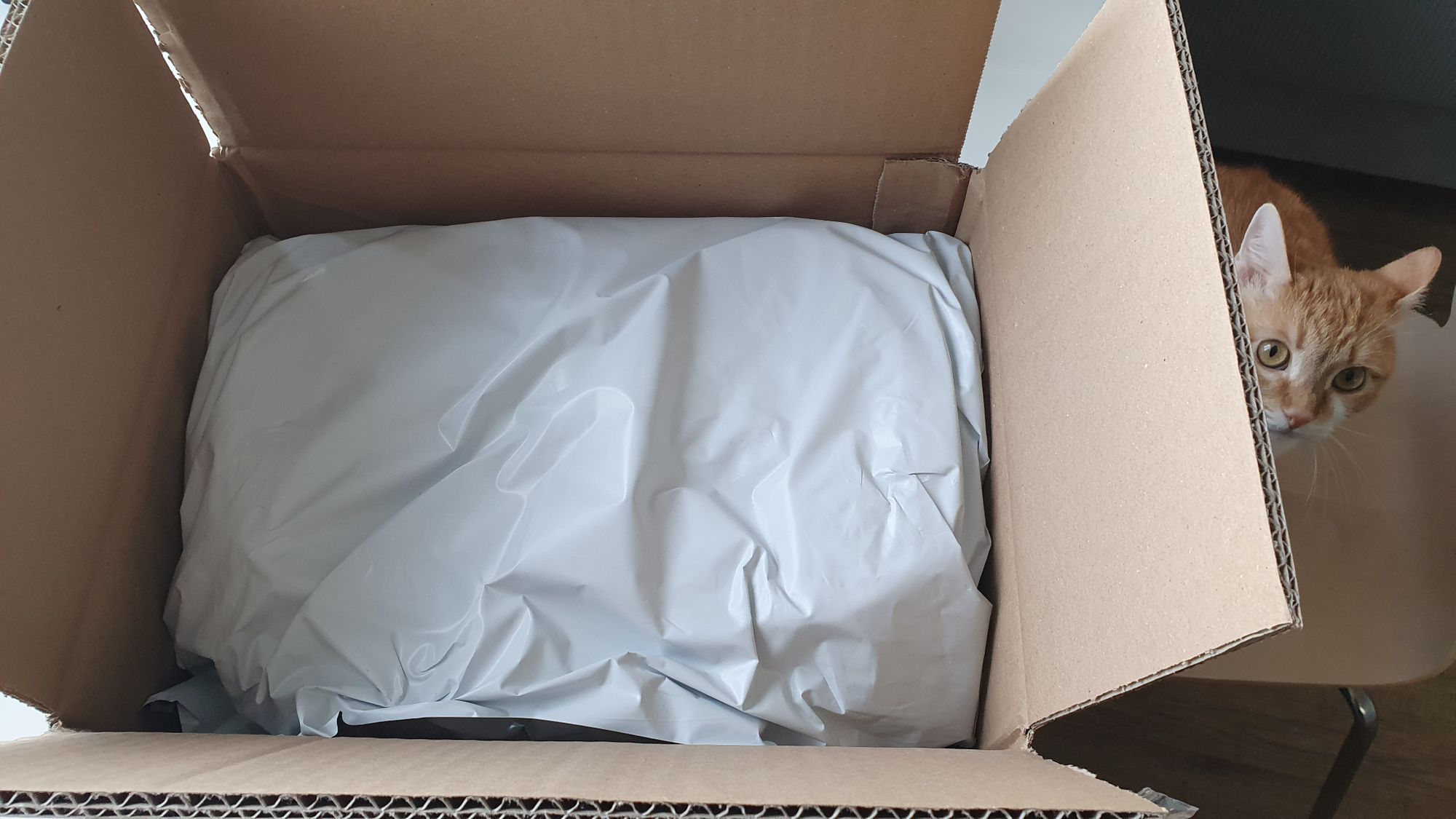 The backpack has two main compartments from the sides and one in front. In the lower part, there are 2 pockets for bottles (0.5 liters). The bottom of the backpack is rugged for preventing the fraying of material.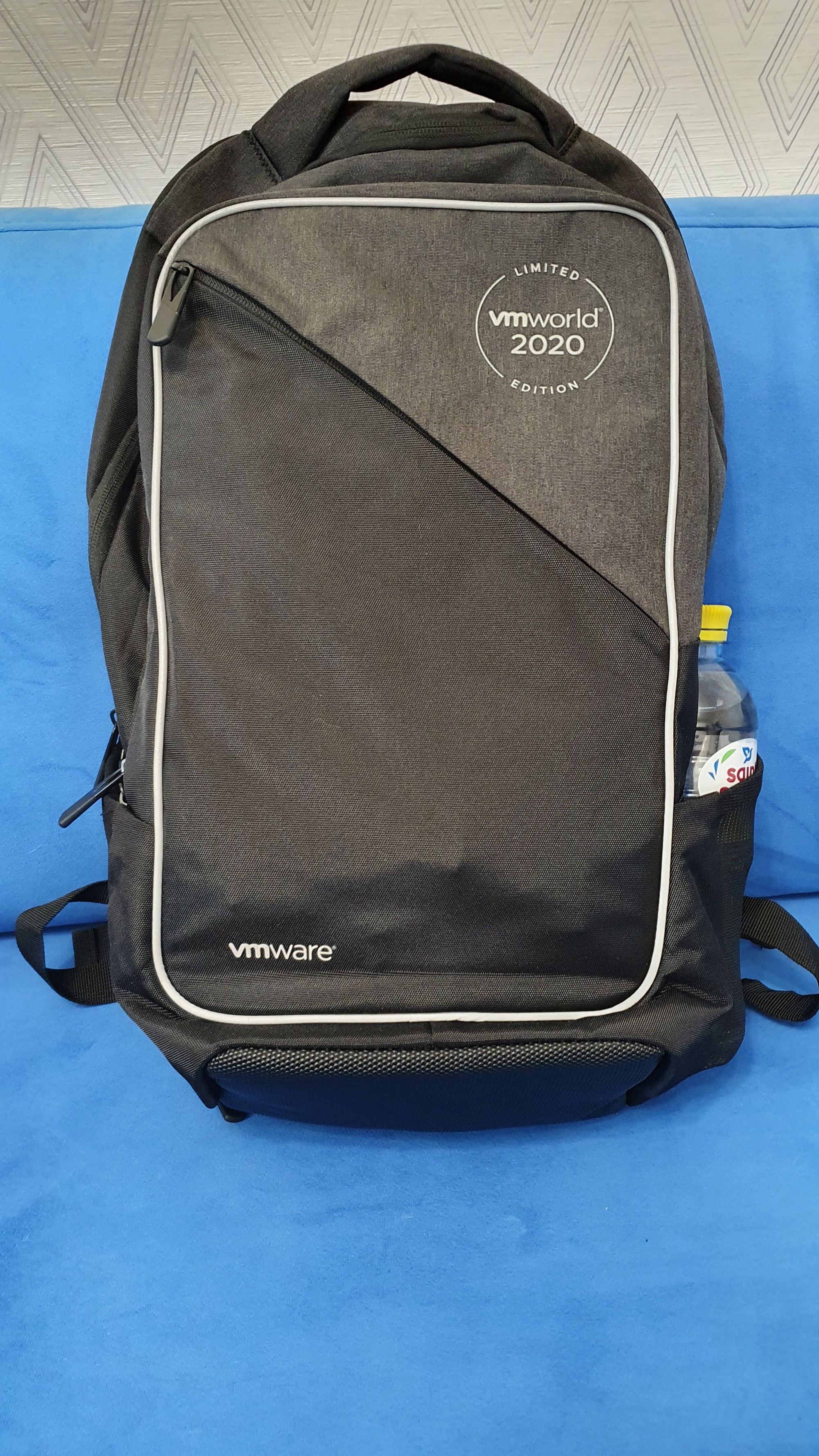 The front pocket can contain things up to A4 sheet size. Internal materials of pocket are soft-touched and can be used for placing electronic devices placed screen down.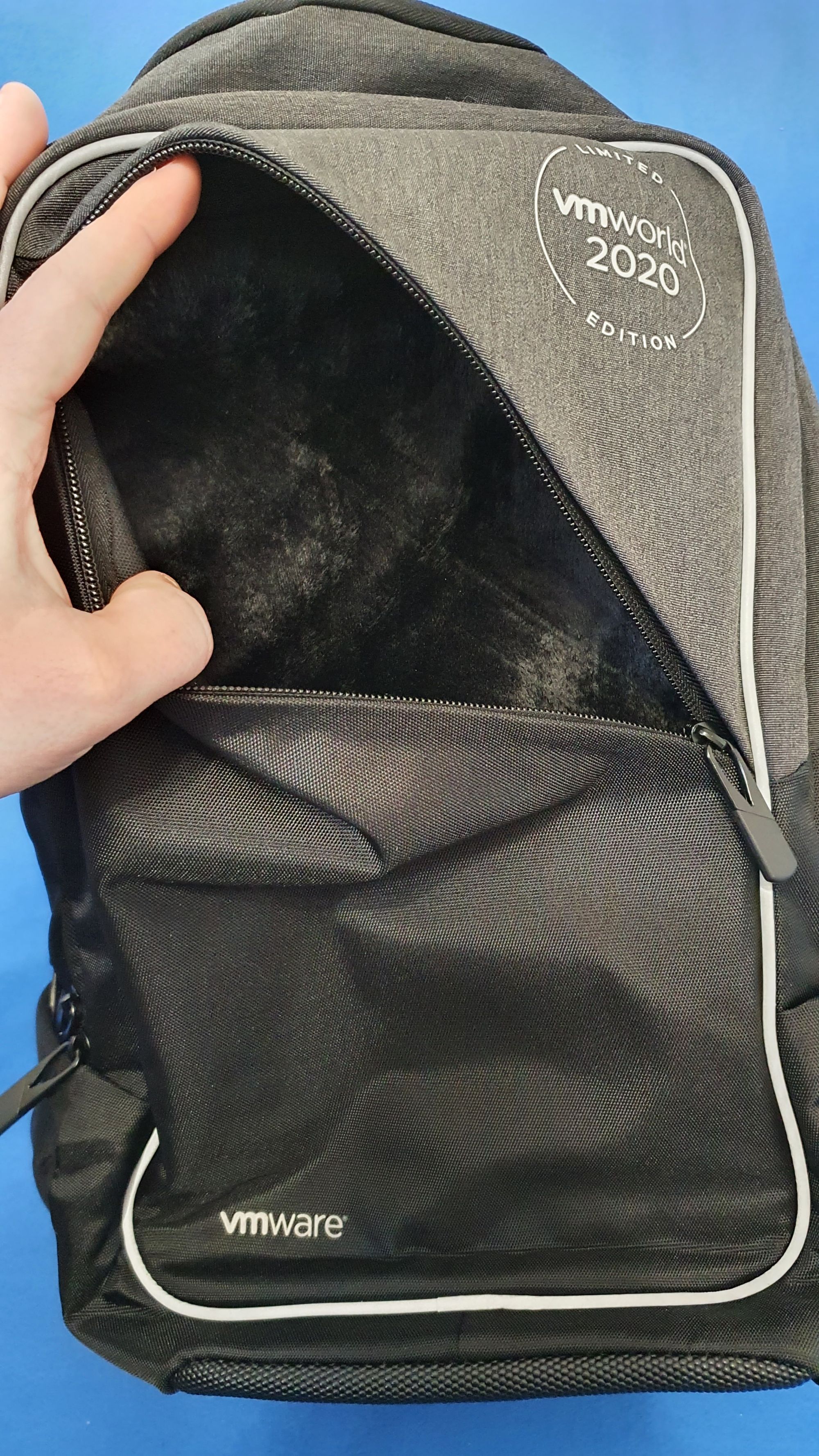 The first compartment contains 2 big pockets for goods such as Powerbank (on the picture there is 20000 mAh Xiaomi power bank in left pocket), 3 sockets for pens/pencils and in the lower part, there is a big net pocket (as for me I used it for notebook charger). Besides it can accommodate A4 notepad.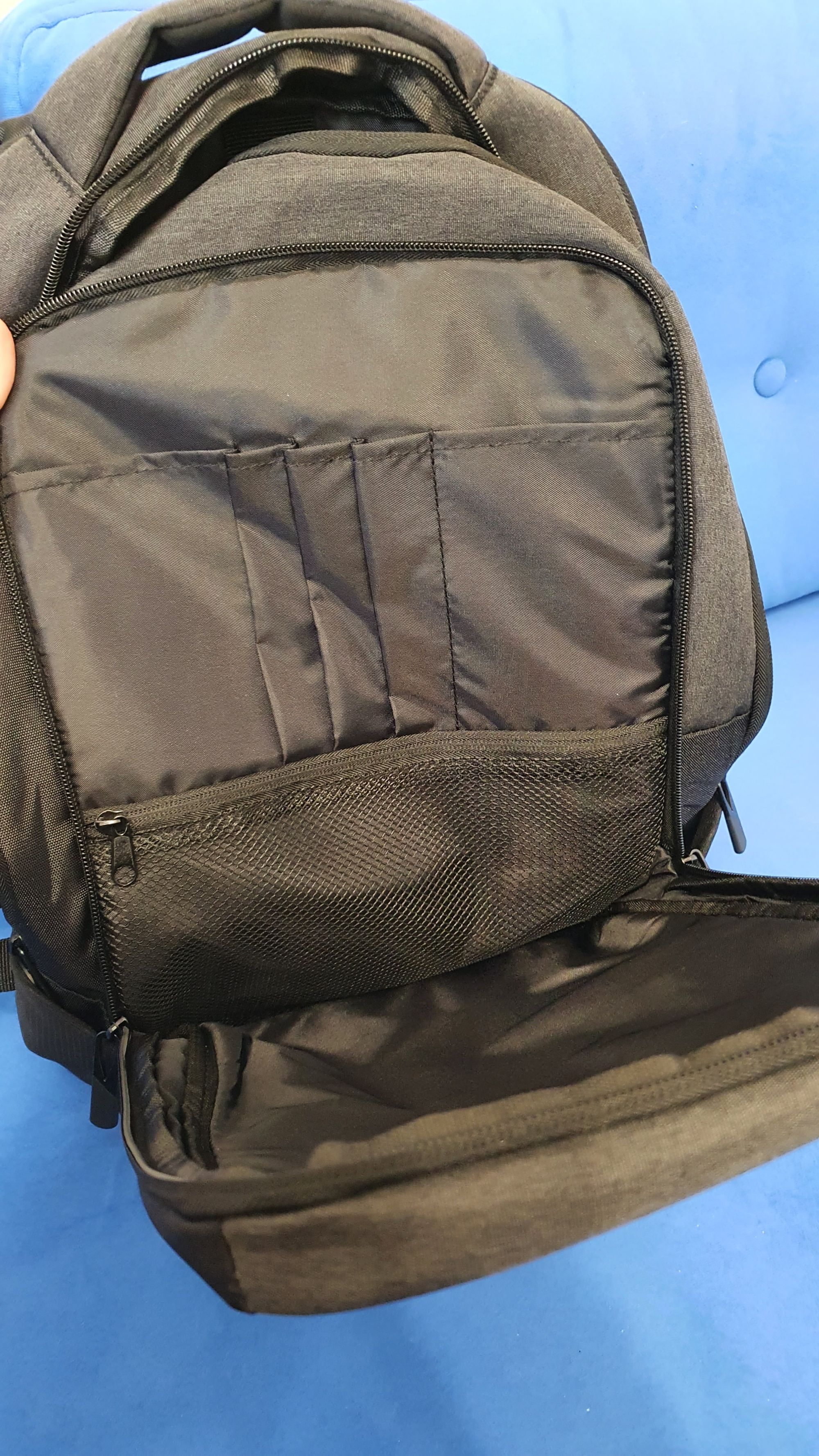 The main compartment is for the laptop. I think it can fit 17" laptop because my 15" Dell is freely placed in it. Surprisingly laptop doesn't place in the back of the compartment - in the back, there is small pocket that can fit an e-book or something like this with a fixing strap on it. There are no other pockets on reverse the side. There is enough space for additional things, for example, headset.
The back panel has rugged panels for shoulder blades and small of the back. This can be useful in case of venting and it will comfortable to have long-distance walks. There are straps for fixing the backpack on the travel bag.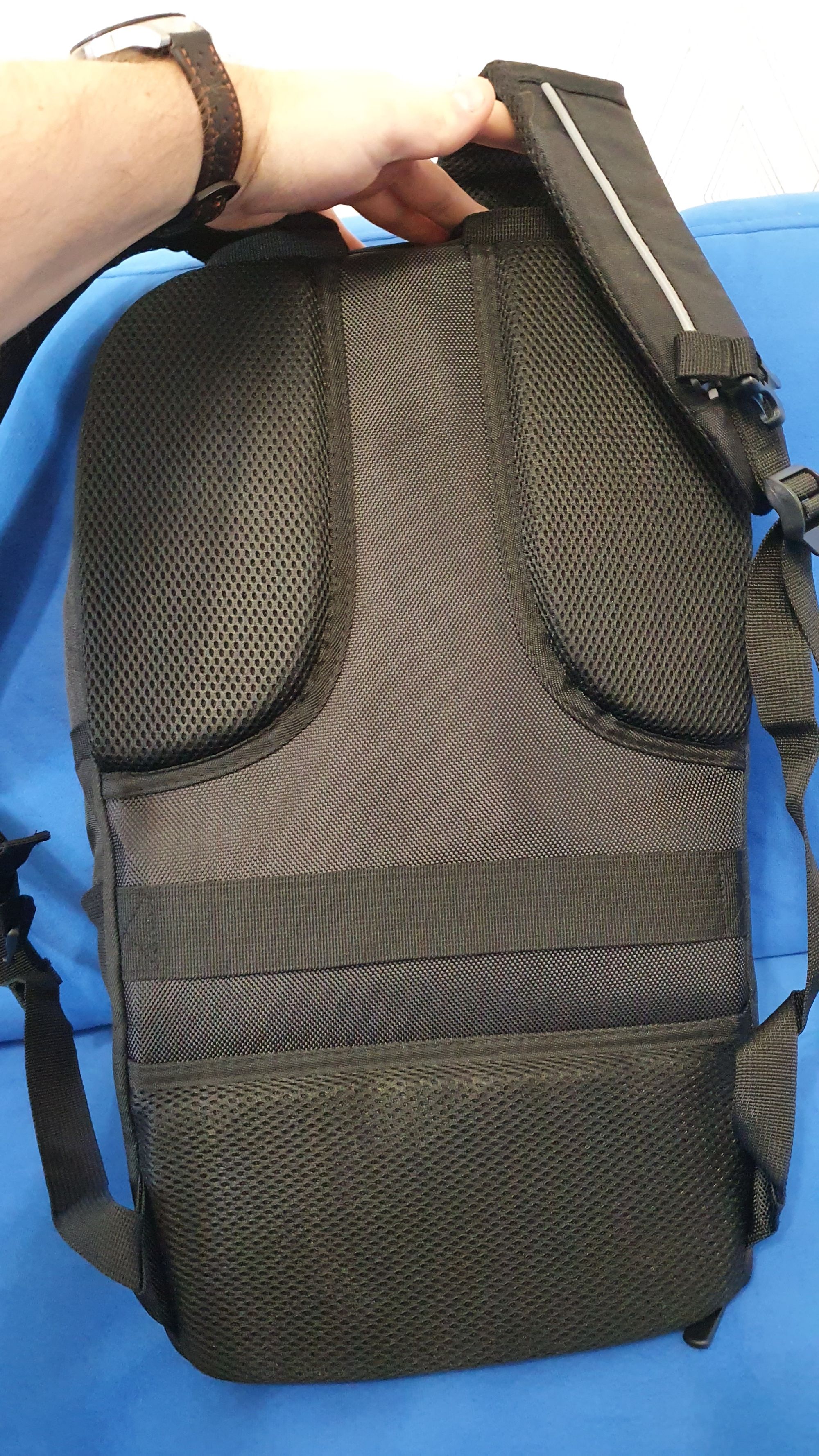 Thanks VMware for such a great gift! =)