Baking mix for triple-chocolate biscuits
---
If you want to cheer up your mood during long working days, we've got a recipe for you ;-)
Here are a little instruction with list of components and baking instructions.
You will need:
Baking mix
Two tablespoons of milk
140g of softened butter
A little bit of oil (5-10 ml) or flour, a couple of minutes of your precious time and your love, of course.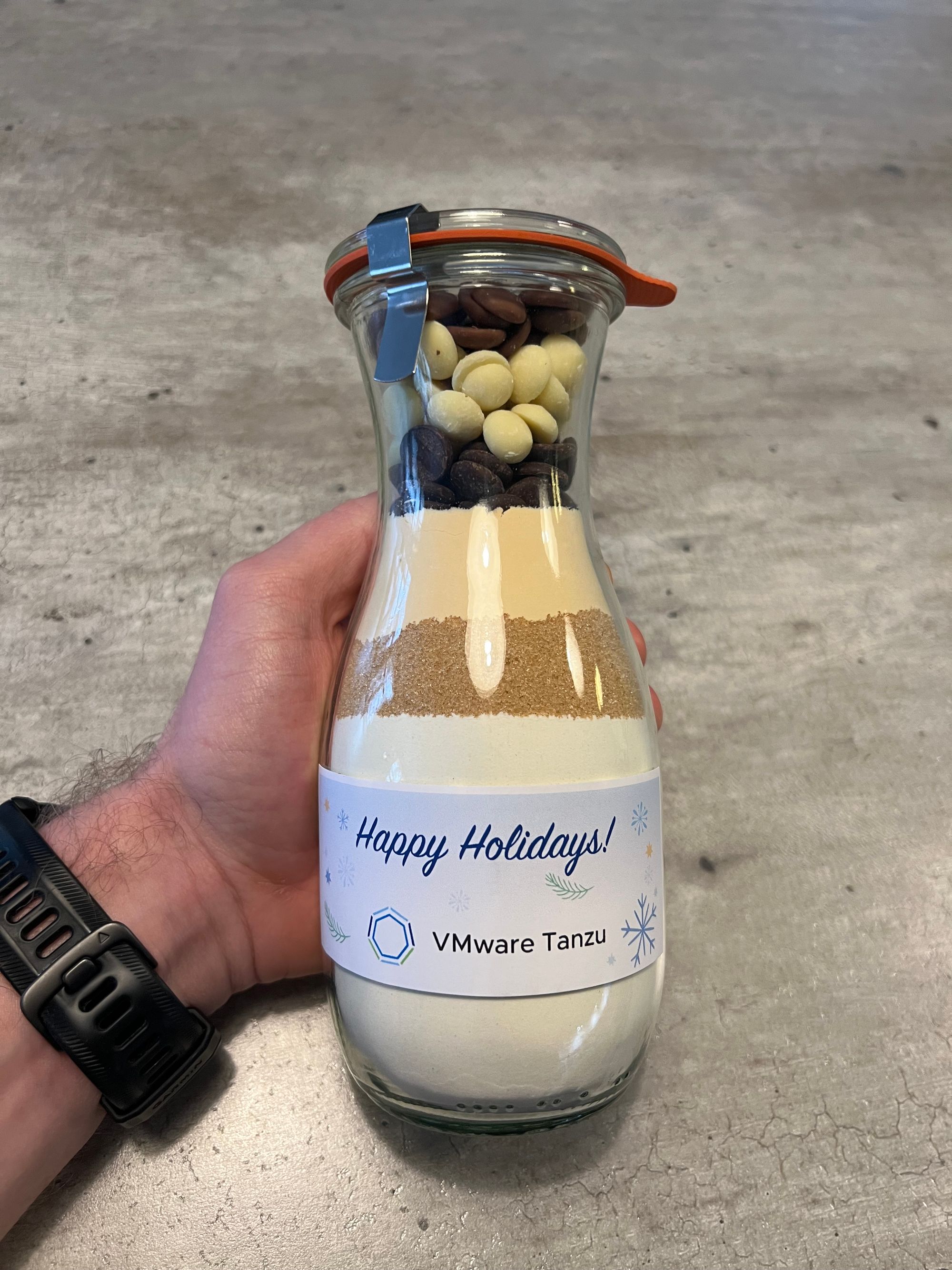 Baking instructions:
Pouring the ingredients from the bottle into a bowl and knead into a dough together with the milk, butter, vanilla sugar, and chocolate chips. Divide the dough into around fifteen portions and roll into the small balls, then place onto a baking tray and slightly flatten. Bake in a preheated oven at 180c for around 10–12 minutes.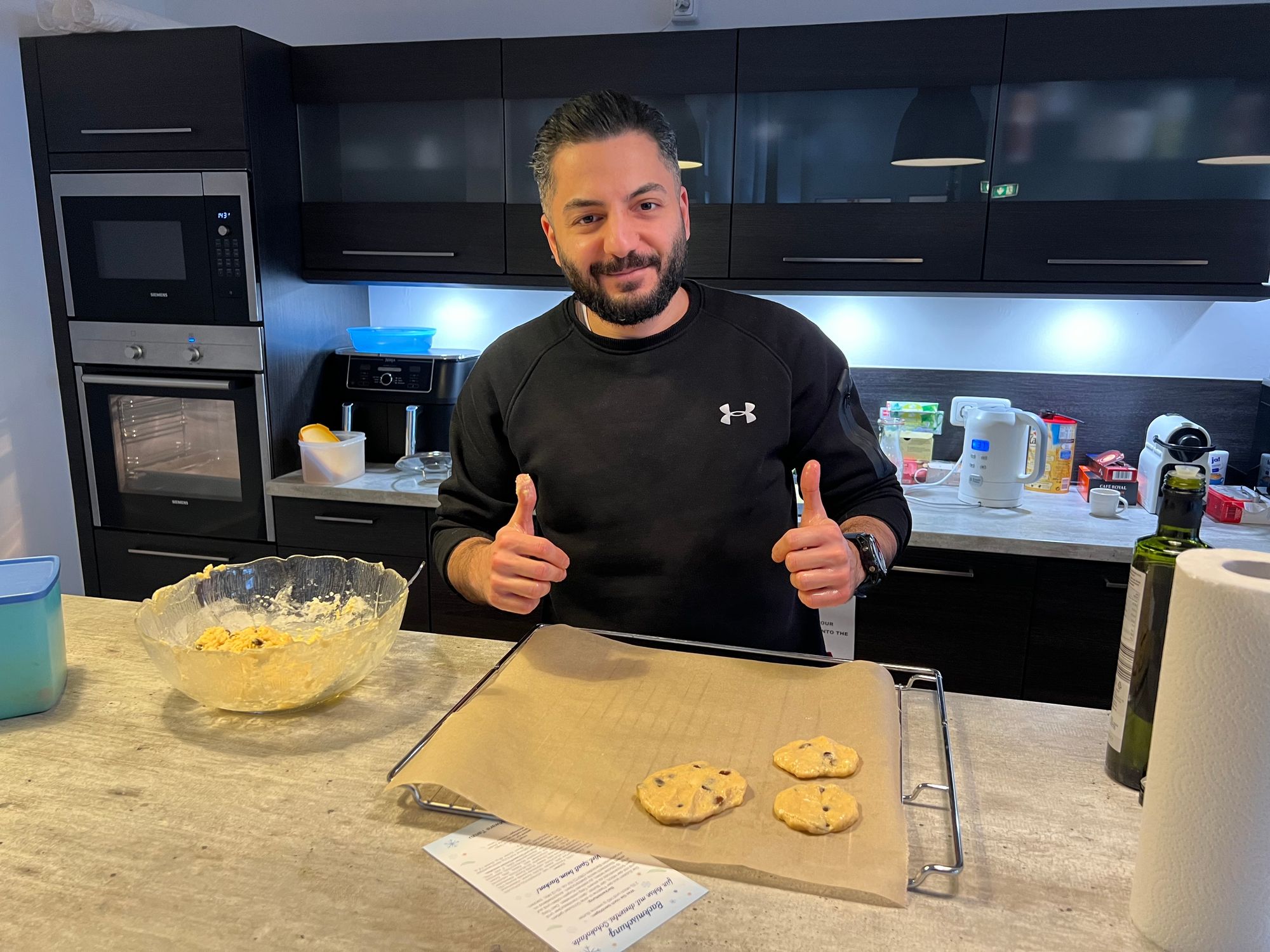 Tips and tricks: add a little oil or flour to make dough more flexible and to prevent stickiness to your hands. For more crispiness and if you will not roll dough into small balls (as in our case) bake cookies for 15–17 minutes.
During the process try to have a lot of fun :-) Thanks Mustafa for your cooking session!
Here are some photos of cooking process.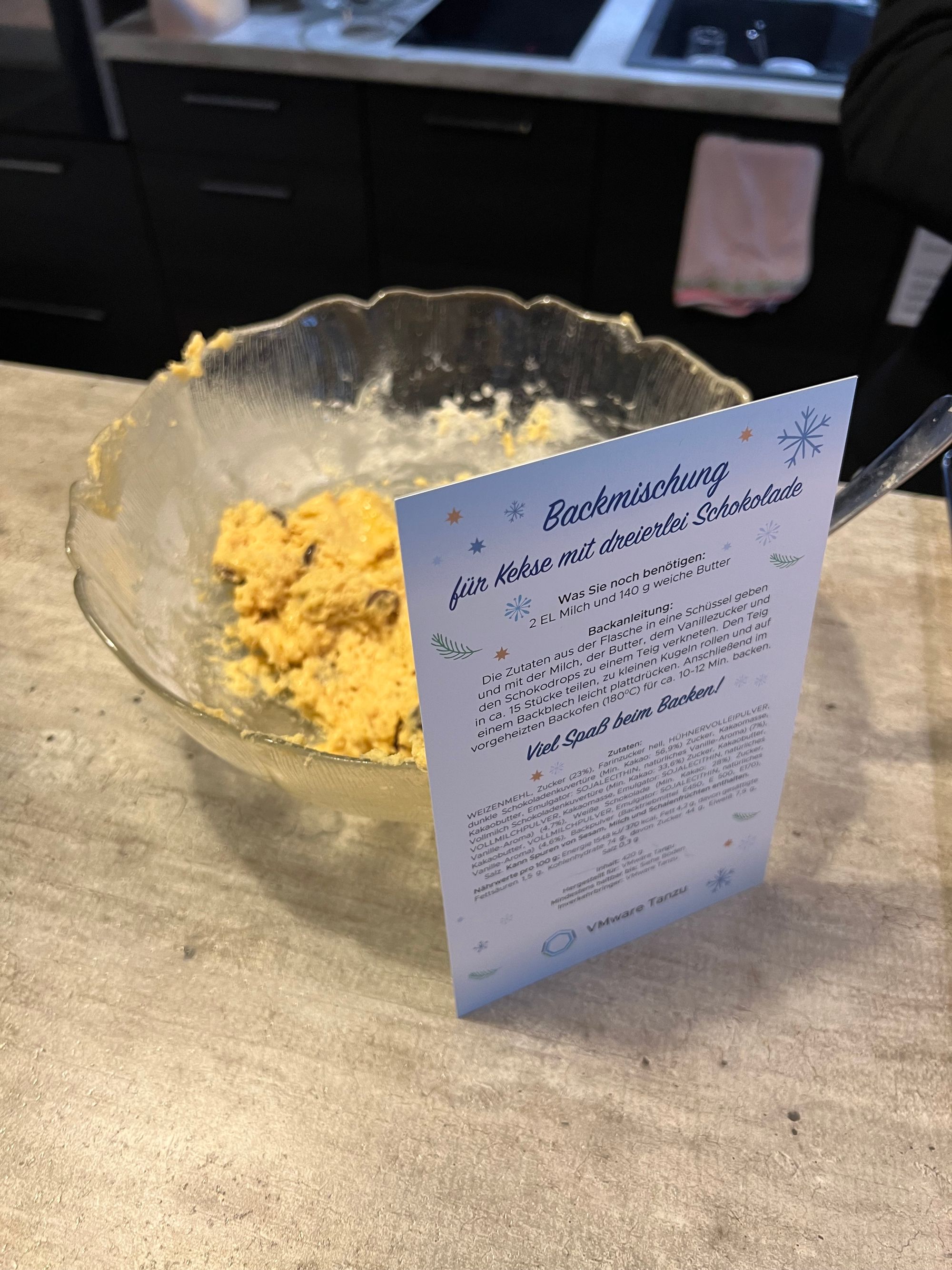 After 17 minutes our cookies are ready! Hooray! Grab a cup of coffee or milk and enjoy your VMware Tanzu cookies.